Cosy big canvas tent
Cosy big canvas t tent At Camønogaarden's cozy campsite with a beautiful view of the rolling fields.
The forest and the cliffs can be reached in twenty minutes from the campsite.
You are welcome to use Camønogaarden's facilities, which are located near the tent.
Price per night: DKK 849.00
It is possible to rent bed linen and towels. We ask you kindly to order these when you book the tent.

You are also welcome to rent a gas heater, with a wood-burning stove look (DKK 300 per day)
You can also order a homemade breakfast made from organic products, which are served in Camønogaarden's dining room.
In the tent there is a nice big double bed with duvets and pillows. There are crockery and cutlery, kettle table and chairs inside and outside the tent. Smoking is only allowed outside the tent. If you rent an oven, we ask that you always turn it off before leaving the tent.
You are welcome contact us if you have any questions.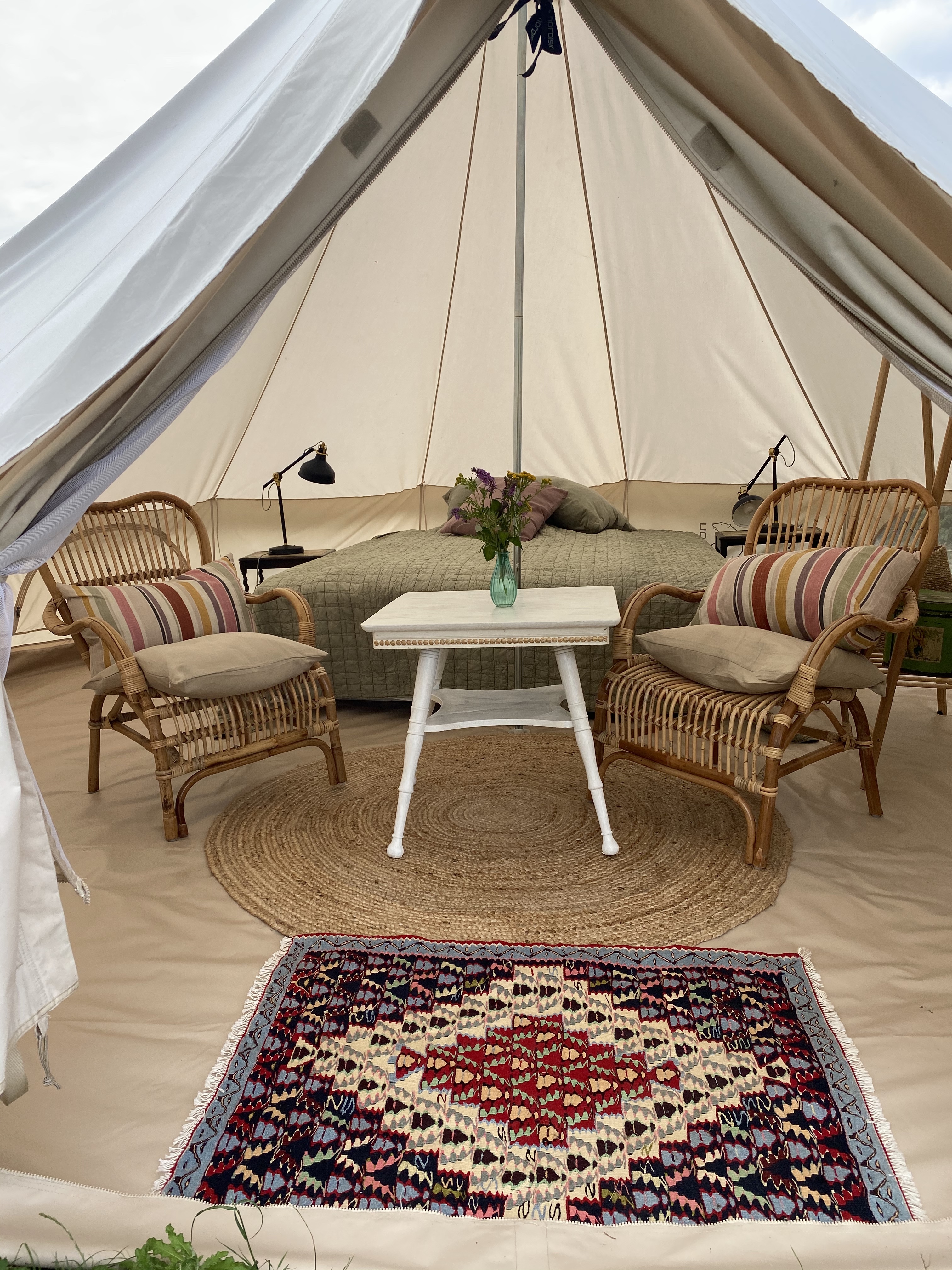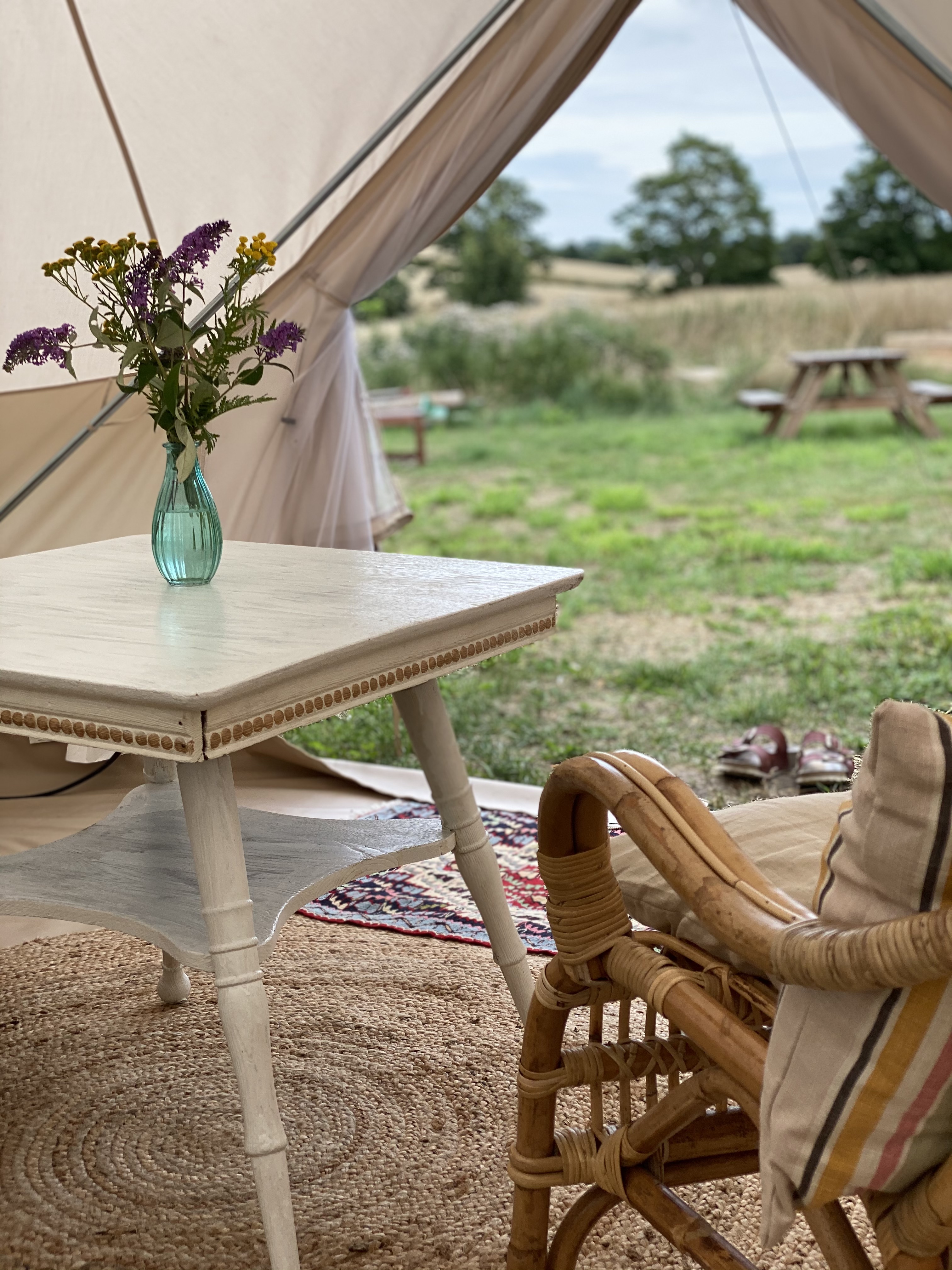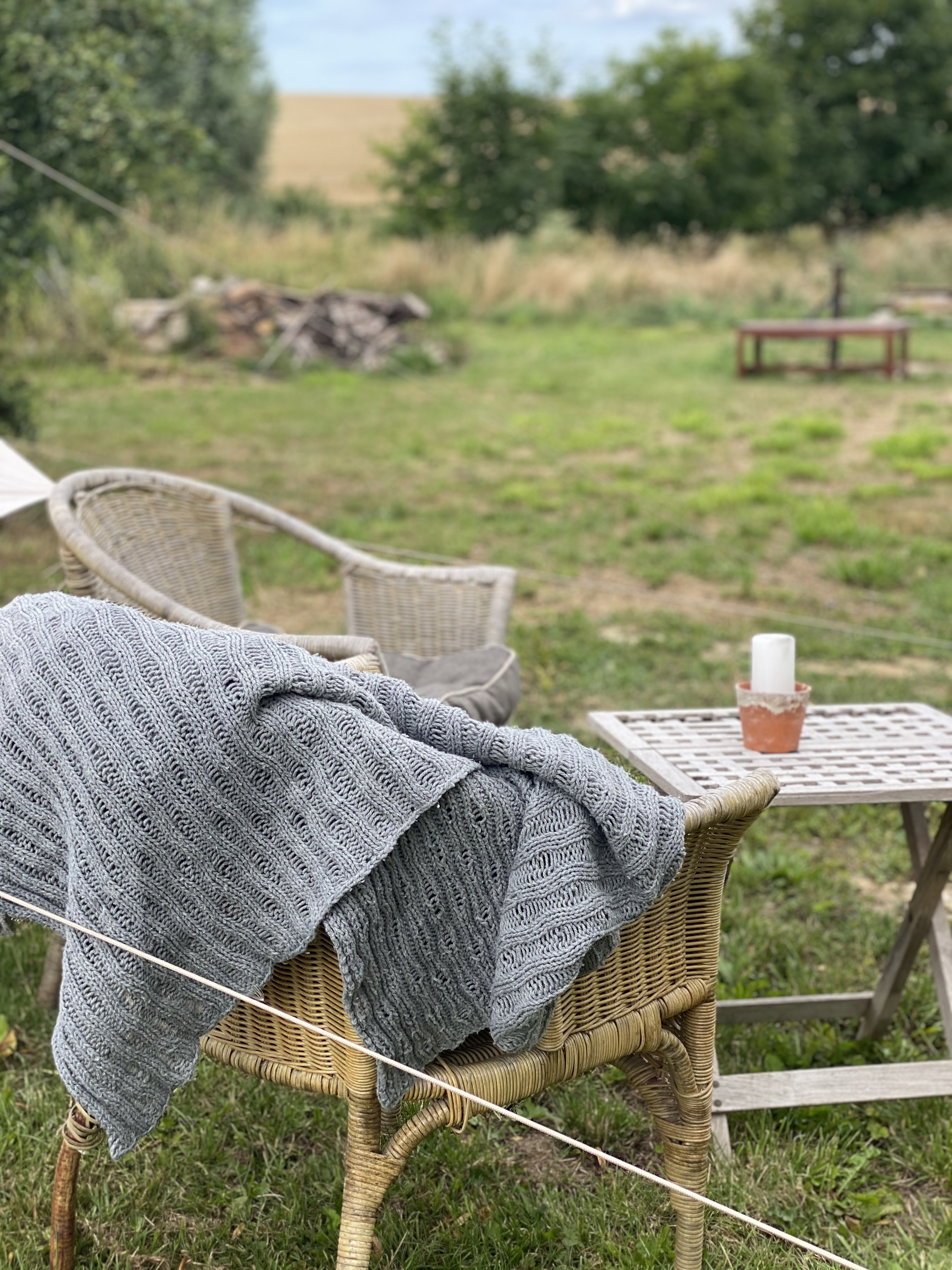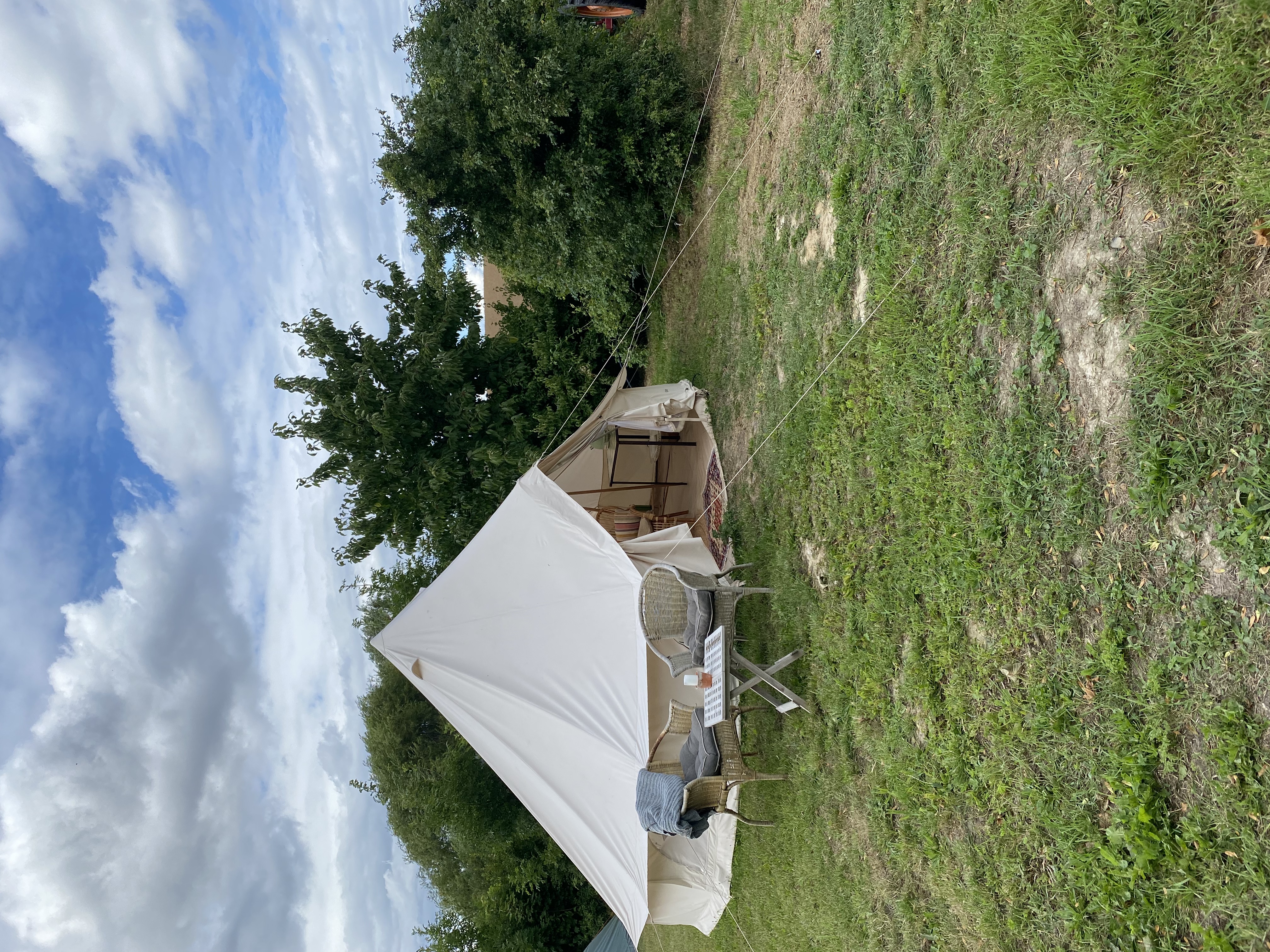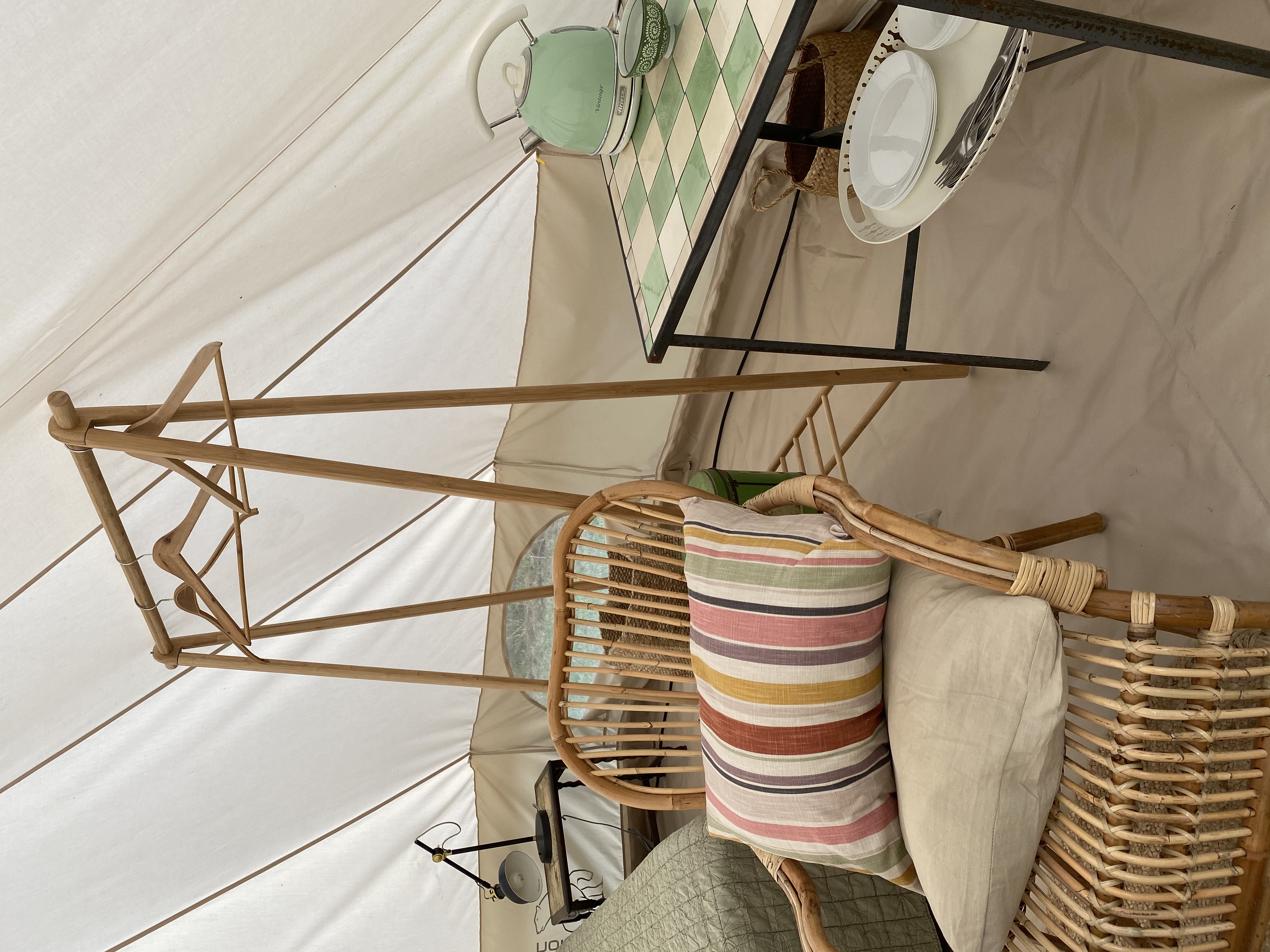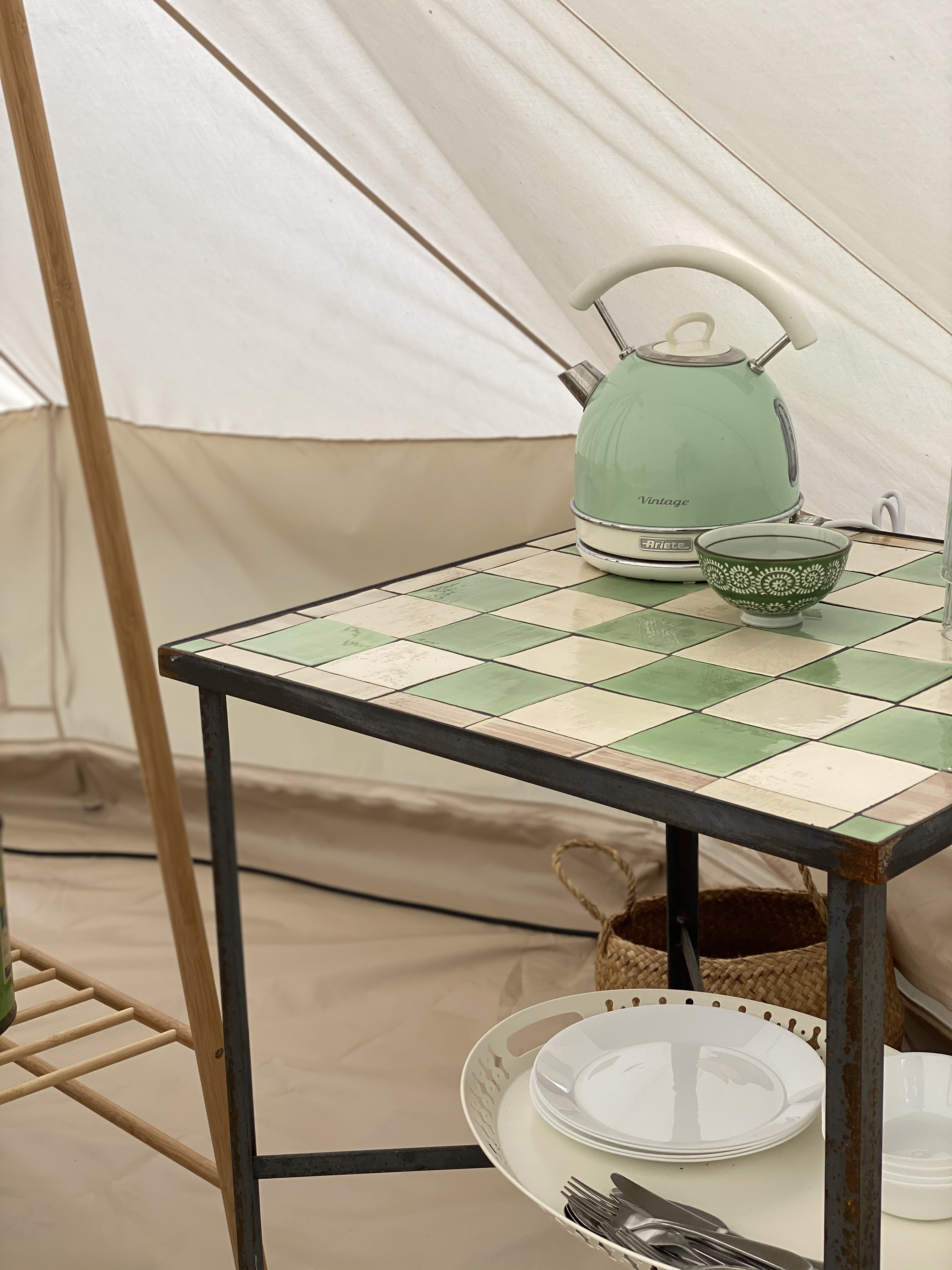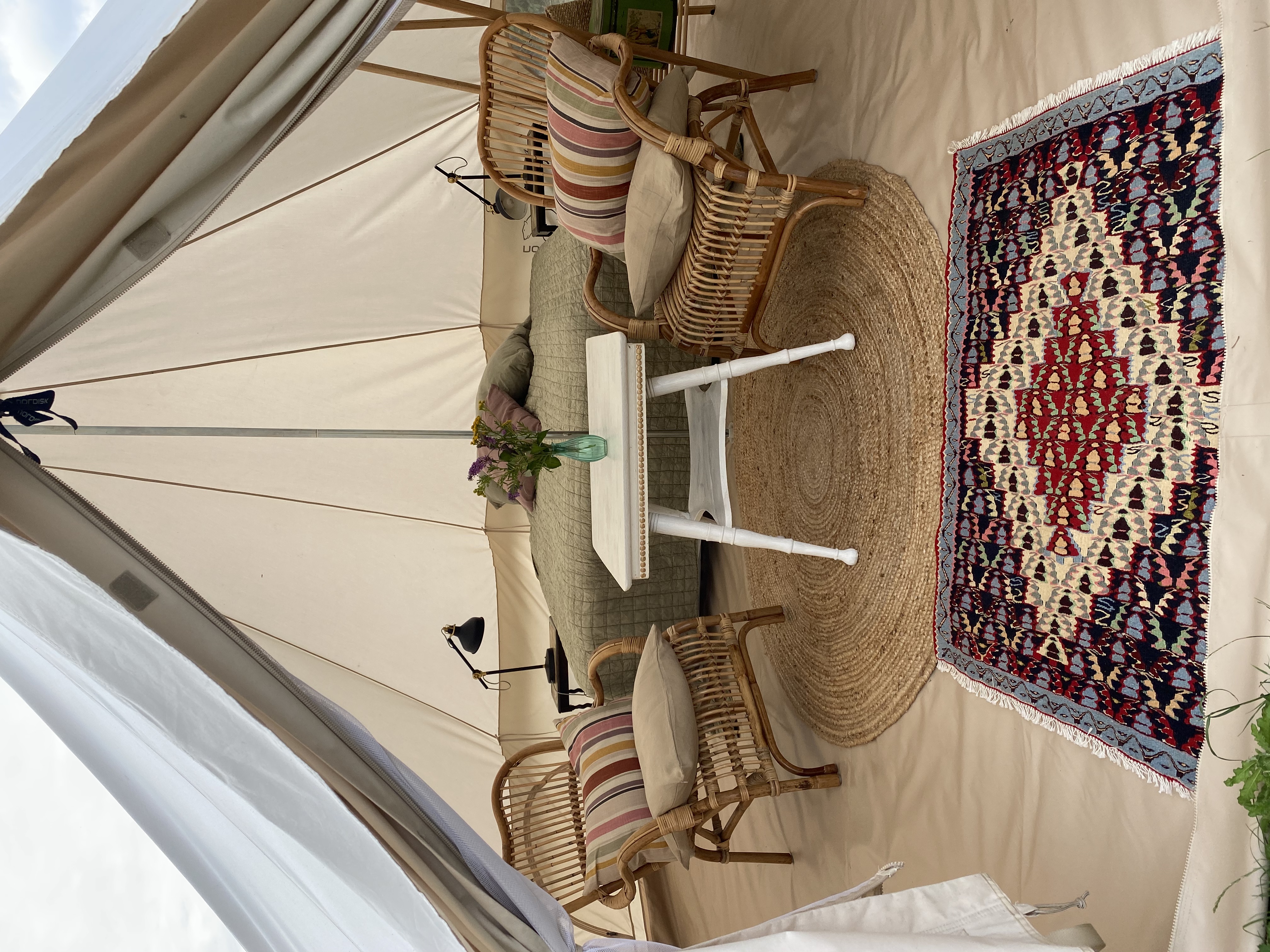 Shared toilets and bathrooms
We have four toilets and three showers.